Top 5 bucket-list trips to plan post-coronavirus pandemic
The world may currently be on pause, but that doesn't mean that your travel dreams have to stop. We think that all this home time is the perfect occasion for working on our bucket lists. There are countless amazing travel opportunities out there to explore. Read on and start dreaming about your bucket-list trip for when it's safe to travel again.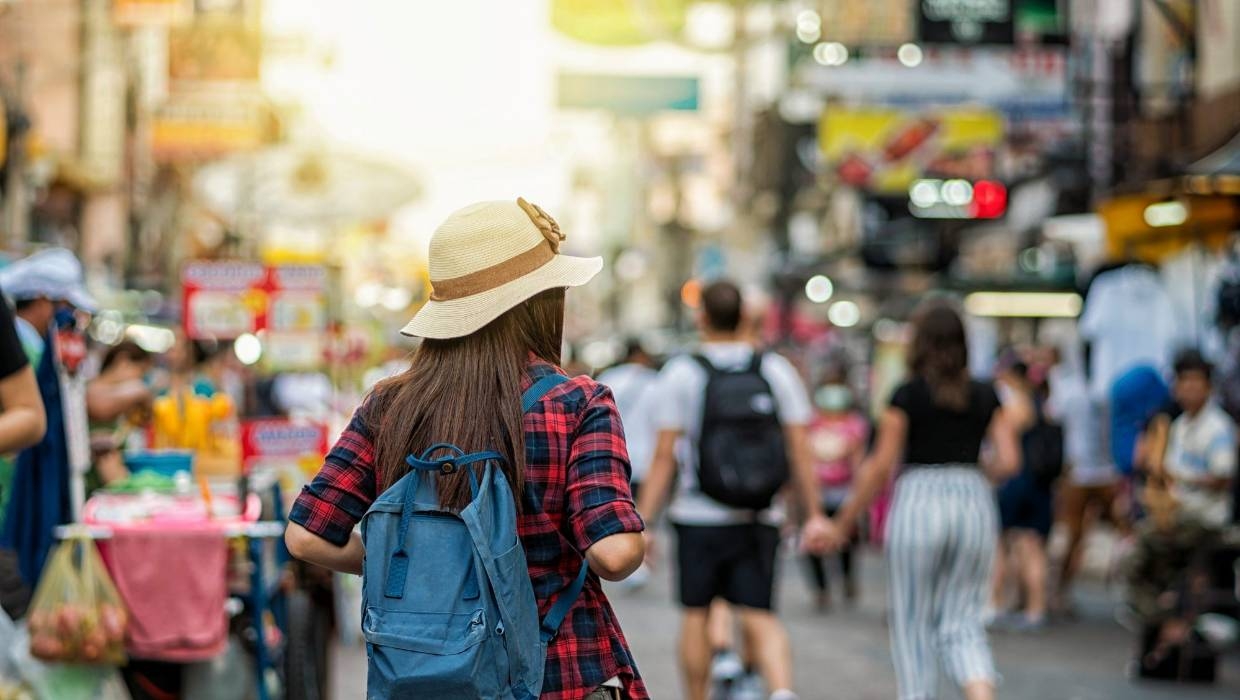 (Photo: Stuff)
Road Trip in Portugal – from Lisbon to the Algarve
For the perfect dose of vibrant city life, history and stunning coastal scenery, Portugal is a no-brainer. By flying into Lisbon, you'll give yourself a few days to explore the cafes, restaurants, and inimitable Lisbon scenery as well as plenty of time to sample delicious sweets like pasteis de nata.
Once you've had your city fill, rent a car and head three hours south to the Algarve. Here, a collection of coastal towns stretches from west to east. Start in Sagres, where little development and dramatic coastal cliffs are the perfect retirement reward. Making your way east, allow for a few days in charming Lagos before continuing on to other quaint towns like Taveira.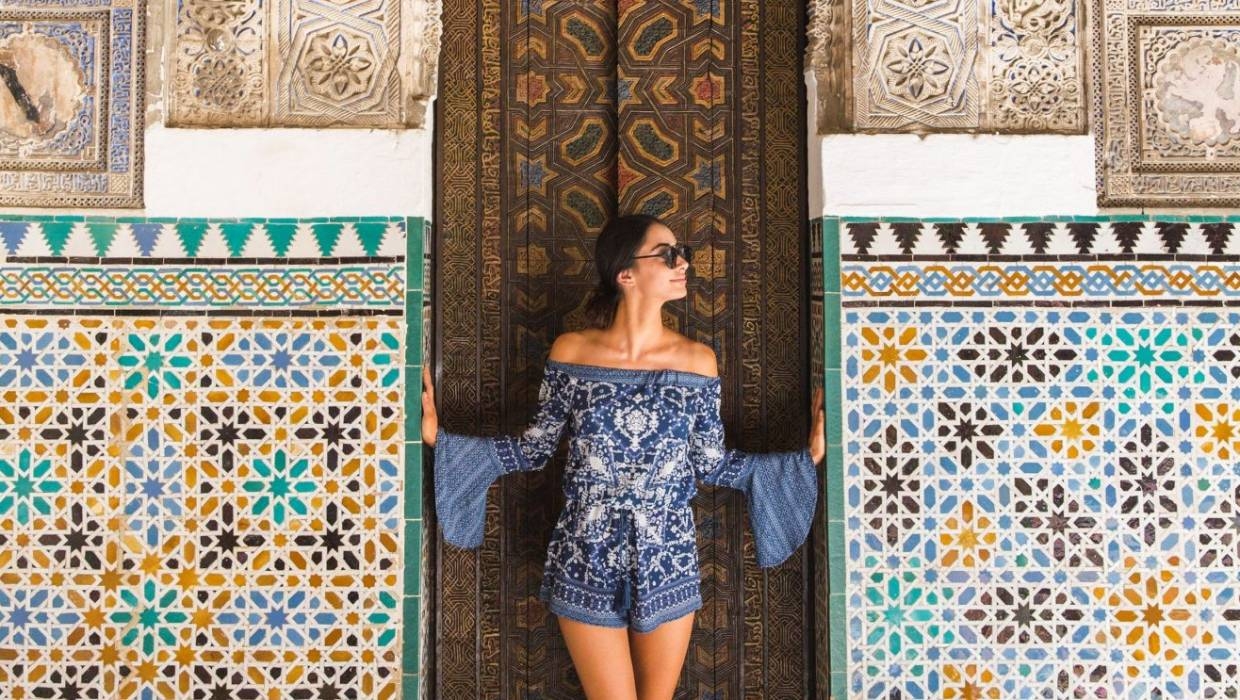 (Photo: Stuff)
Drive the Pacific Coast Highway
The US is blessed with its share of amazing cities and beautiful landscapes. For an easy-to-plan and easy-to-execute journey, hop in a car and drive (nearly) the entire coast of California.
Also known as California 1, the Pacific Coast Highway runs for over 1046 kilometres – from Dana Point north to Leggett. While those names might not be familiar, the cities and towns in between include Los Angeles, San Francisco, Monterey, Big Sur, Santa Cruz and Santa Barbara. And while exploring those cities is certainly part of the fun of this epic road trip, it's the natural scenery that's especially spectacular.
Beaches, mountains, vineyards, cliffs, forests, fog banks and epic sunsets are all on the menu along the Pacific Coast Highway. Definitely make time for some day hikes in the many state parks and forests along the way. If you're feeling ambitious, take a turn inland and hit up the Sonoma Wine Region to the north of San Francisco. Or opt to start your journey in San Diego and head all the way north in California to the wilderness of Redwood National Park, Stuff suggested.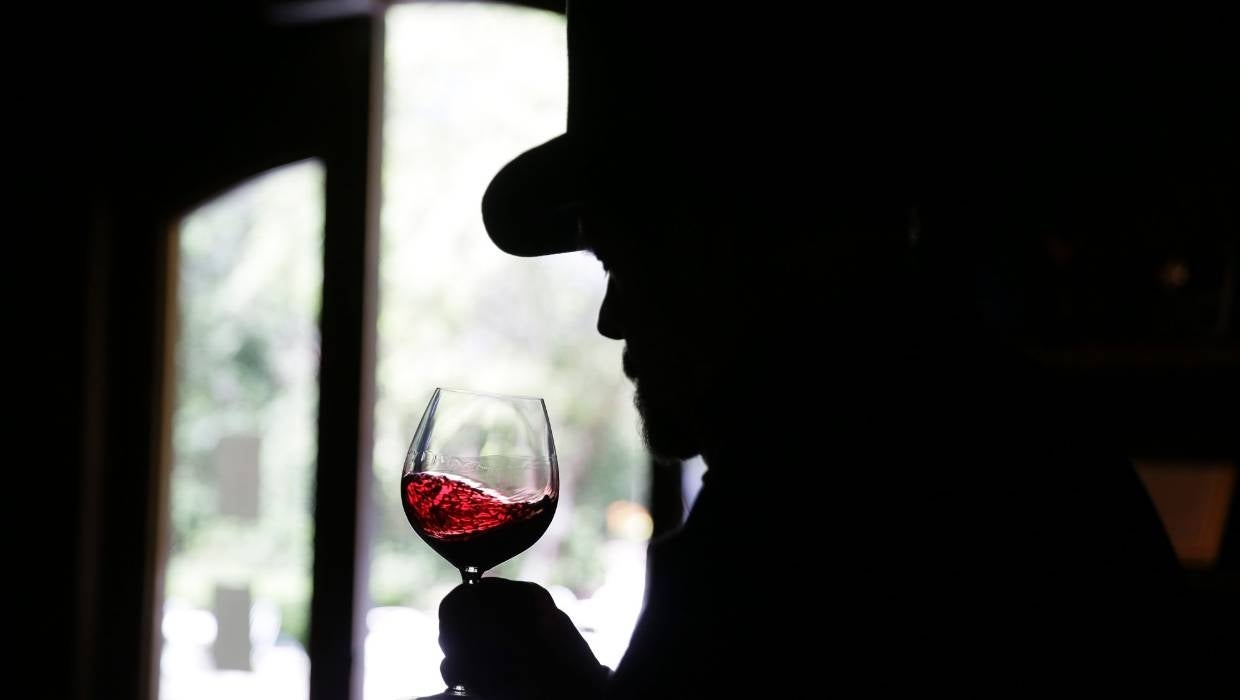 George Webber, dressed as "The Count" Agoston Haraszthy, swirls a glass of Moon Mountain Cabernet Sauvignon during a virtual online tasting and tour of the historic Buena Vista Winery in Sonoma. (Photo: Stuff)
Australia
Spotting a kangaroo; snorkelling the Great Barrier Reef; a tour of the Outback; seeing the Sydney Opera House; everyone has a reason for wanting to visit Australia.
As one of the most urbanised nations on the planet, Australia's cities are big, but by no means chaotic. Sydney is home to world-famous landmarks like the Sydney Opera House and Sydney Harbour Bridge, and has some of the coolest neighbourhoods and best urban beaches in the world. Melbourne is the artsier alternative to Sydney, with charming boutique and cafes in spades and easy access to five different wine regions.
For a nature-made respite from all of the city style, Eastern Australia is flush with beautiful natural scenery. That ranges from rugged mountains in the southern interior to rolling hills near the coasts to stunning beaches to the tropical north of Queensland. Towns like Cairns and Townsville are a jumping-off point for catamaran trips across the Great Barrier Reef. Though if you want to unwind amid some of the most stunning island scenery in the world, we recommend a trip to the resorts of the Whitsunday Islands.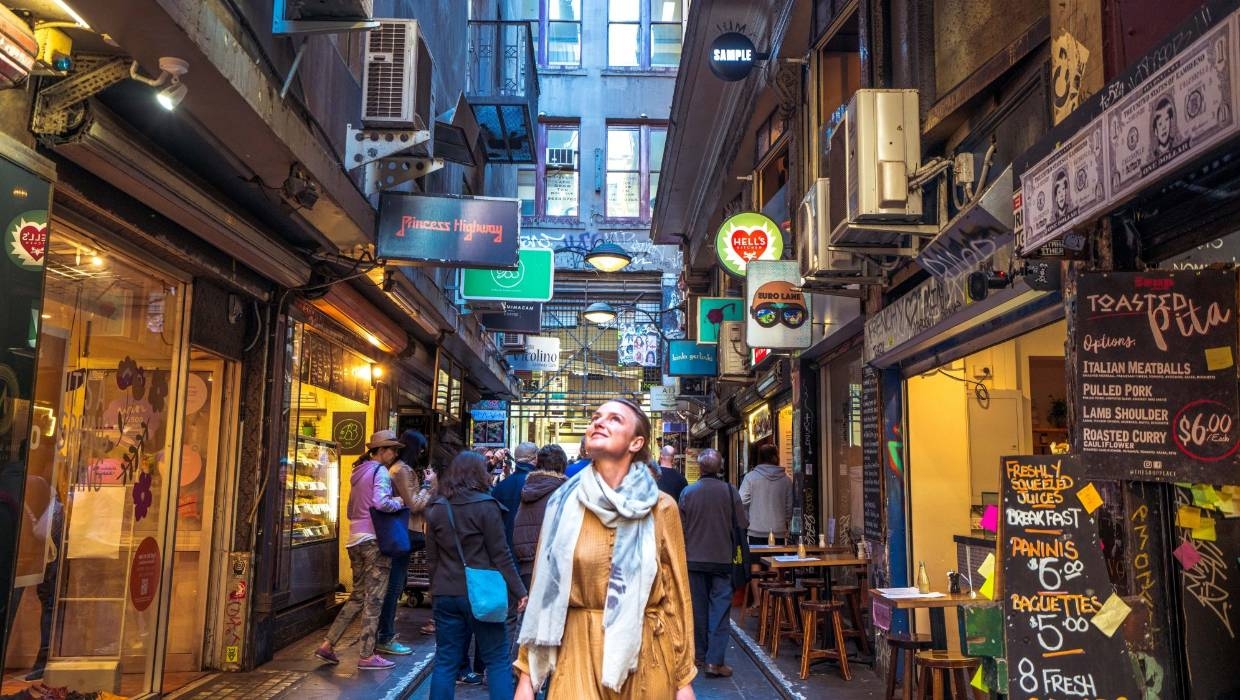 (Photo: Stuff)
Tour India's Golden Triangle by train
No one would describe a trip to India as a simple, easy thing. The moment you leave the modern airport in Delhi, it's clear that you are very far from anything you're used to – and that's precisely the point. You've worked hard and played by the rules your entire life, and your golden years are the perfect time to explore something a little outside of your comfort zone: India's Golden Triangle. With plenty of time to check off this bucket trips, you're also free to explore at your own pace, which is helpful in India.
So what is the Golden Triangle? It's one of the most popular tourist circuits in India, connecting three major destinations by rail in the rough approximation of a triangle. It also happens to combine some of India's most famous monuments and destinations in one itinerary, making it incredibly popular and relatively easy to plan. You'd do well to work with a private tour company if you'd like to guarantee your comfort and make securing train tickets easy. It can help take out some of the unavoidable stress you're likely to feel once you've set foot on the ground in India.
The Golden Triangle starts in Delhi, where you'll find old and new India side by side in startling contrasts. There are the frenetic markets and Mughal-era landmarks of Old Delhi, beautiful qawwali ceremonies at Hazrat Nizamuddin, and the ruins of Qutub Minar all harkening back in time while luxury malls pepper the wealthy districts and hip cafes pack charming Hauz Khas Village. From there, a fast train to Agra puts you at the foot of the iconic Taj Mahal – one of the most famous monuments in the world. Once you've had your fill, it's off to the Pink City of Jaipur in Rajasthan to soak of its charms.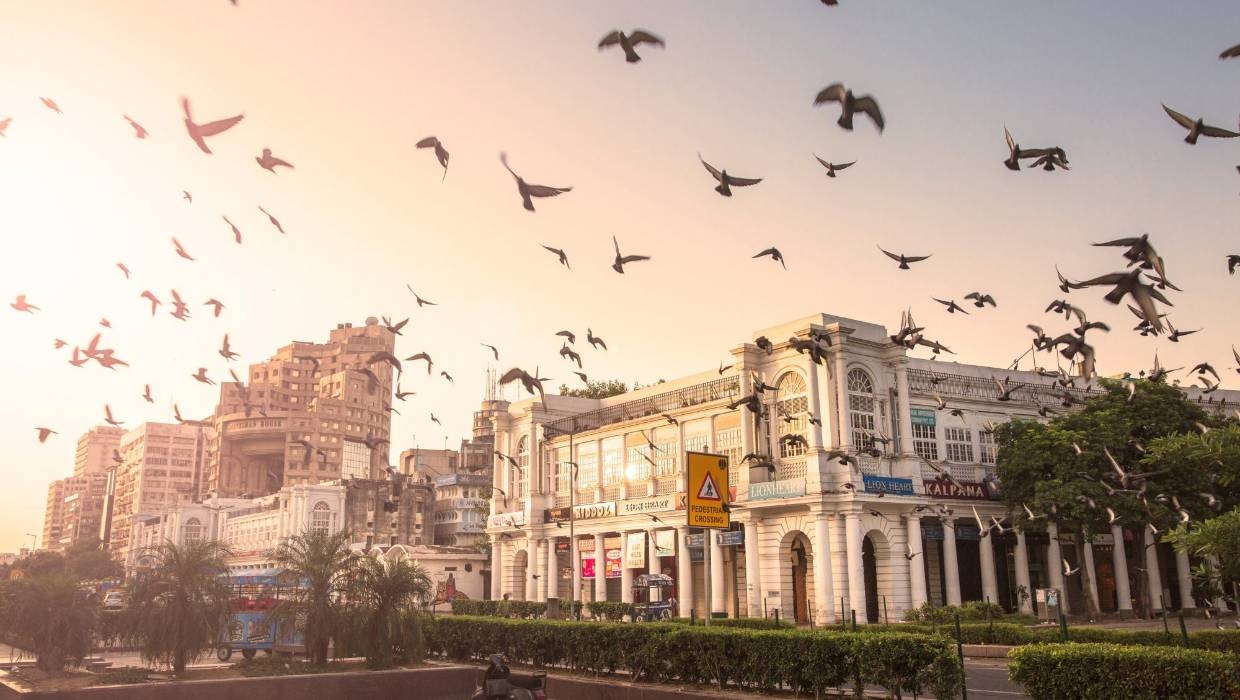 (Photo: Stuff)
Live on island time in Hawaii
For many travellers, Hawaii is the kind of place you dream about. Jungle-clad volcanos, stunning beaches, dramatic seaside cliffs, luxury hotels, perfect weather and amazing local food all put it high on the list of most people. However, long flights from much of the world mean that this is the kind of place best experienced when you have plenty of time.
Depending on your personality, Hawaii has plenty of sides to enjoy. History buffs and beach lovers will do well to stick to Oahu, where Honolulu and the famous Waikiki neighbourhood sit right along one of the most famous beaches in the world. If you're after untouched natural beauty, we suggest heading to Maui or Kauai, where development has been kept to a relative minimum. If you're looking for an up-close-and-personal volcano experience, Hawaii Volcanos National Park is found right on the Big Island.
Since you're retired, though, you can live on island time. By giving yourself 14 days or more, you have plenty of time to explore several of the islands at a leisurely pace. And when you're not island-hopping or soaking up the sun on the beach, you'll find restaurants of all types catering to everyone's taste buds, which is always a comfort when you're far from home, according to Stuff.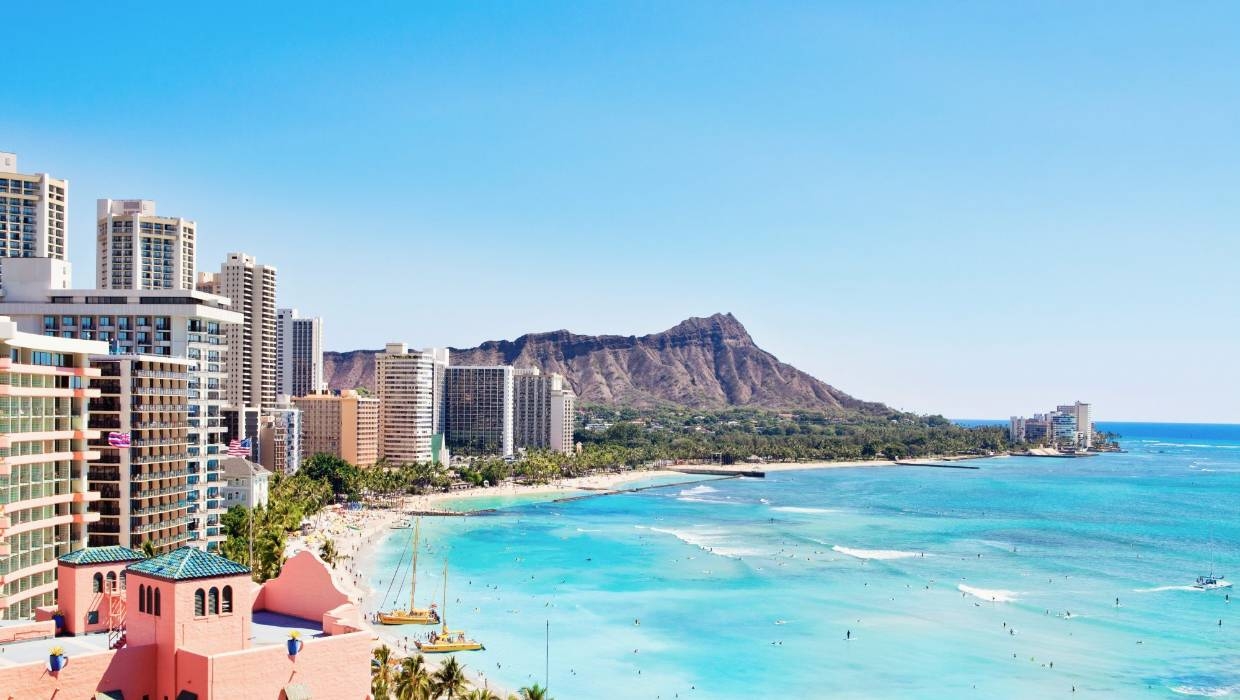 (Photo: Stuff)
HOW TO PLAN FOR BUCKET TRIPS?
Whitney Hansen has shared her tips on mapping out bucket trips on her website whitneyhansen.com.
STEP 1: RESEARCH WHERE YOU WANT TO GO
Grab a notebook and start jotting down all the cool places you'd like to go to. List out any national parks you've been wanting to explore, any secret beaches, alpine lakes, etc.
One of my favorite resources for finding cool places is Instagram. She will do some hashtag searches for ideas and places that catch my eye. This helps you identify places within your state that you might want to explore.
She also highly recommends using the visit your state website. For example, she lives in Idaho and I search visitidaho.org for some recommendations of things to do.
Once you have your bucket list trips picked out and written down in your notebook, you're ready for step 2.
STEP 2: FIND OUT THE DRIVING DISTANCE FROM YOUR CITY TO THE BUCKET LIST TRIP
Step 2 of planning a bucket list adventure is figuring out how far away things are from you. I prefer to track driving distance.
Once you have your list detailed out, take a couple hours and Google the distances from your house to the place. List these out by hours it takes to drive and you can start planning your calendar around those trips.
One of the coolest things about seeing the distances is that you can start to stack trips together. Maybe you want to explore more of Southern Utah and go to Zion National Park, Bryce Canyon, Arches, and Canyonlands, you can block off a week from your calendar to visit some of these places in one trip (or all if you're feeling ambitious).
It help you see how which trips make sense if you have a 2 day, 3 day, or 4 day weekend.
STEP 3: BLOCK OFF YOUR CALENDAR FOR YOUR BUCKET LIST ADVENTURES
Look at your calendar and start requesting time off work! If you already know you'll be having a holiday off work, try to take a day or two before or after so you have an extended weekend. Then look at your bucket list and schedule a time to go visit these places.
STEP 4: DO NOT OVERTHINK THIS!
So many people overthink these types of trips and make it such a huge ordeal that it doesn't even happen. Just hop in the car and make this happen! You don't necessarily have to have everything planned out for months on end. Some of my favorite memories as a kid are when my dad told us to pack a set of clothes, our toothbrush, and hop in the car to go on a surprisea adventure.
It was the best! The point is, if you have a lot of obligations, kids, or things you have to get done, you can just hop in the car and take a day trip somewhere. The point is to allow some spontaneity and adventure into your life. But the more you think about this stuff– the harder it becomes to make it actually happen.