The best French-influenced food around the world
France's much-loved cuisine is revered for its sophisticated culinary techniques and flavours, from soufflé to confit. So much so, that it has influenced endless other cuisines around the world. If food is one of your travel motivations, we've found some of the best destinations to indulge in French-inspired dishes.
Québec, Canada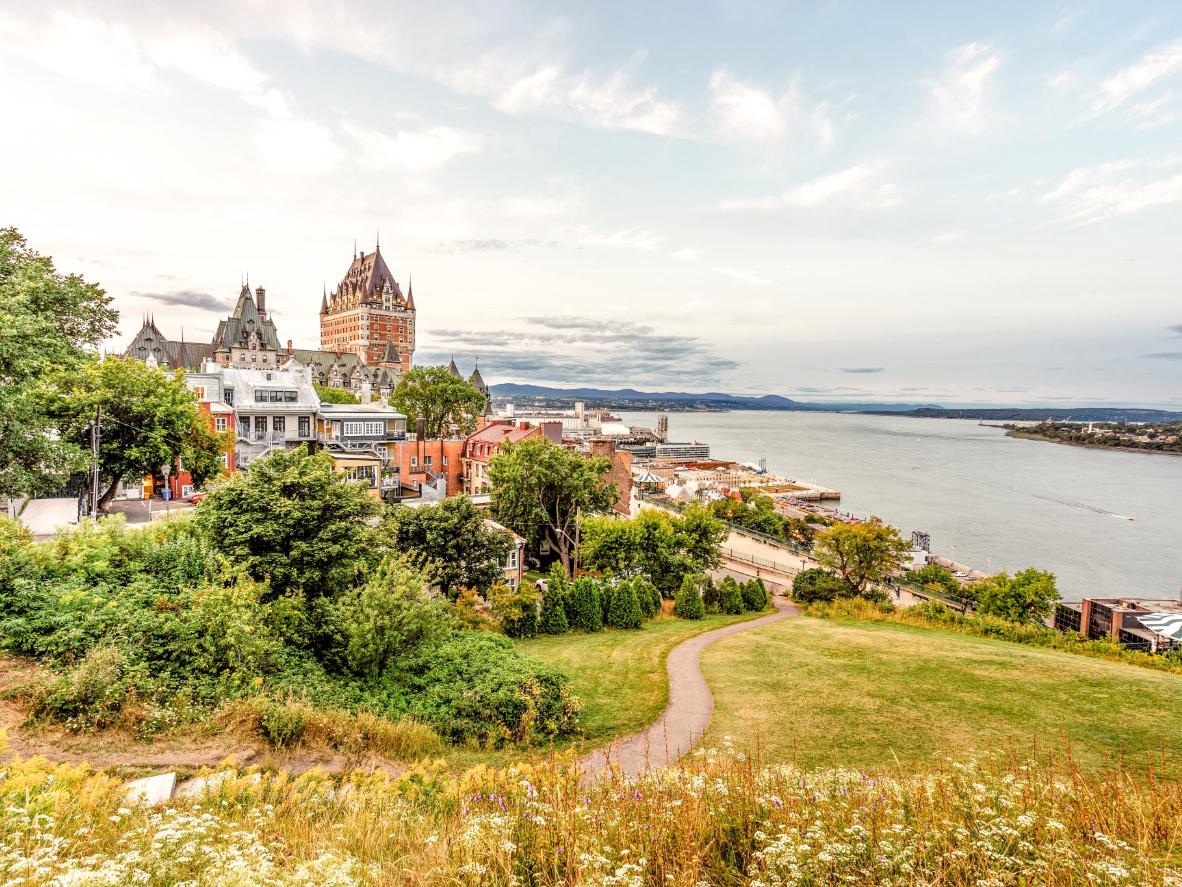 Stay in Old Québec for the ultimate experience
The traditional French-Canadian diet is rich in calories with high fat and sugar content. The high fat was a necessary component for the early Québec settlers to survive the harsh elements. And the high sugar was to counterbalance the brutal living conditions.
For the food-lover wanting a taste of history, stay in Old Québec at the Fairmont Le Chateau Frontenac, with its European-style rooms.
Sugar pie
The French-Canadian tarte au sucre uses maple sugar or syrup as the sweetener instead of brown sugar
Tarte au sucre was originally a popular dessert in the northern regions of France, which is where many of the early settlers of French Canada immigrated from. What tends to distinguish the French-Canadian pie from the original tarte au sucre is using maple sugar or syrup as the sweetener instead of brown sugar.
Sugar pie is now a nostalgic recipe in most Québécois households, passed down from generation to generation and found in bakeries and cafés throughout Québec.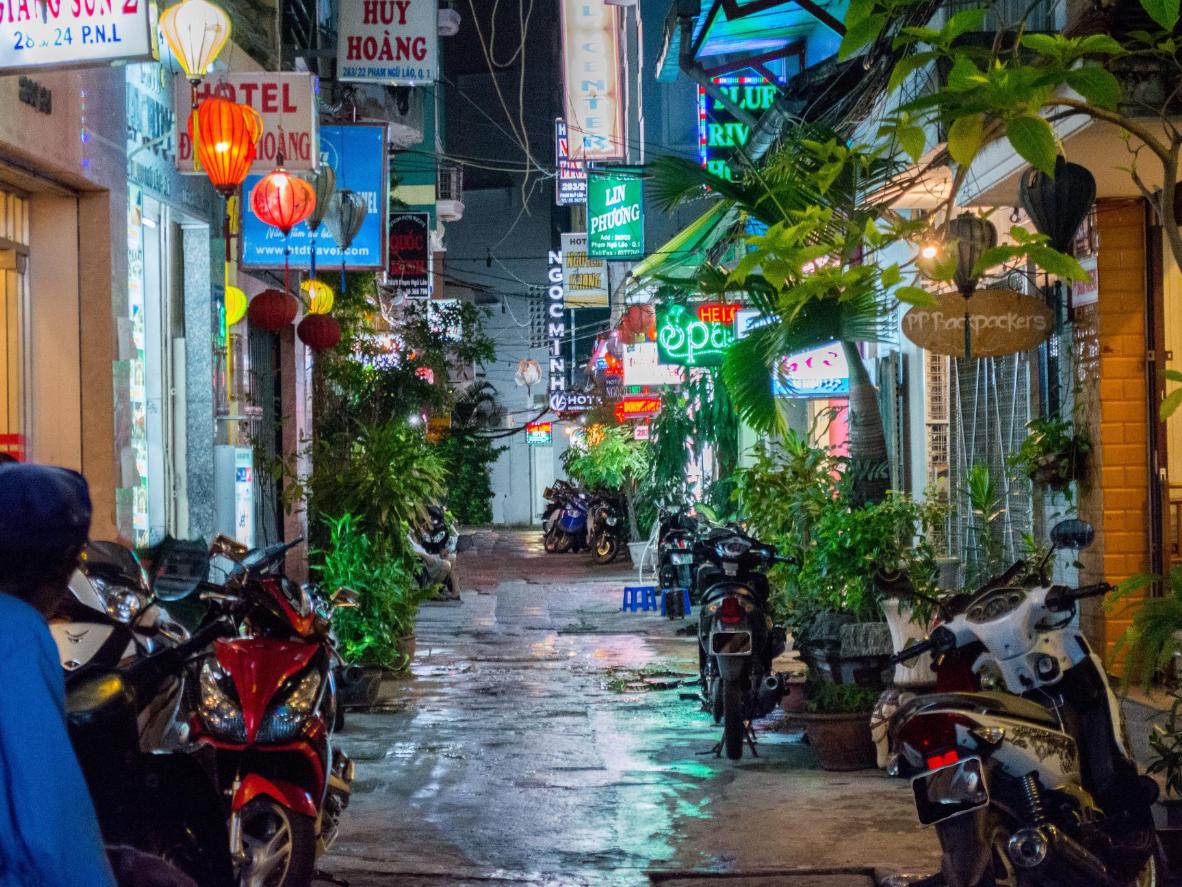 Sample the fresh flavours in Vietnam
Vietnam is a country where its history has strongly influenced its cuisine – particularly the decades spent under French colonial rule. As a result, you'll find a French legacy in cafés and restaurants serving everything from drip-filter coffee, croissants to freshly baked baguettes. Head to Ho Chi Minh for some of the country's most varied dining, and stay at Sherwood Suites.
Cà phê đá (Vietnamese iced coffee)
Freshen up with a Vietnamese iced coffee
Coffee was first introduced to Vietnam by the French and was quickly adopted as the nation's beverage of choice.
Due to limited access of fresh dairy, the traditional café au lait (hot coffee with milk) was abandoned. Instead, cà phê đá (Vietnamese iced coffee) evolved, using coarsely ground coffee beans that slowly run through a French drip filter (phin) into a tall glass. Condensed milk and ice cubes are then added to the coffee.
Bánh mì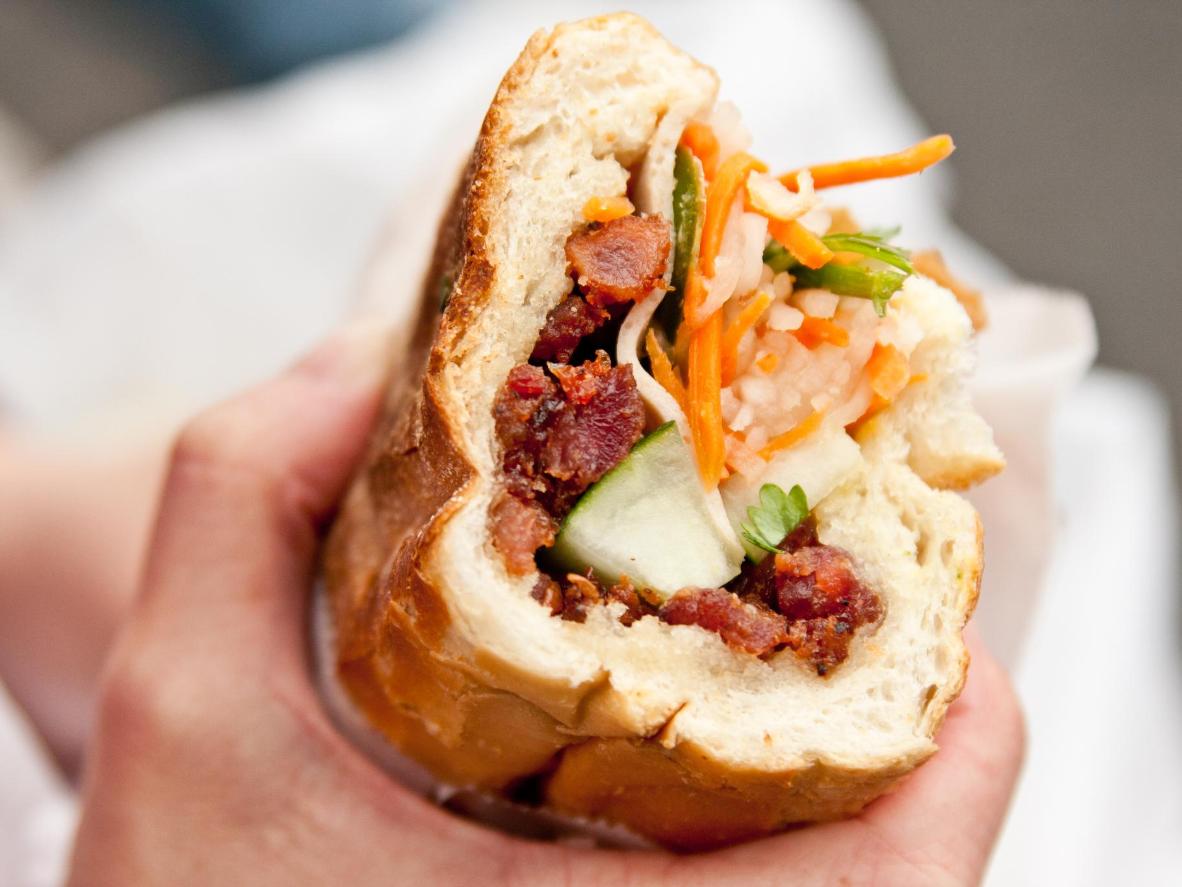 Bánh mì is popular street food snack in Vietnam
The baguette was introduced to Vietnam in the mid-19th century, which was the beginning of the mouthwatering Bánh mì. The Vietnamese baguette recipe involves using both rice flour and wheat flour, which gives the roll its signature crispy exterior and an airy, light texture inside.
As for the fillings, there are plentiful choices but the most common typically starts with a generous amount of paté – chicken or duck liver – as the base, followed by an egg-yolk mayonnaise. Then, BBQ pork, grilled chicken, tofu or sardines are added along with julienned carrots, long, thin cucumber slices, fried shallots, coriander sprigs and thinly sliced red-hot chillis – which is optional for those who can't handle the heat.
Puducherry, India
Experience the fusion of French and Indian culture through its food and architecture
The coastal Indian city of Puducherry is a former French colony and to this day, you can still experience the fusion of French and Indian culture through its food; the streets are either filled with the smell of freshly baked croissants wafting out of bakeries or aromatic curries being prepared by street vendors.
When you visit, stay in the Palais De Mahe – CGH Earth, located in White Town – an area of the city that's the hub of its European architecture and food.
Vadouvan spice mix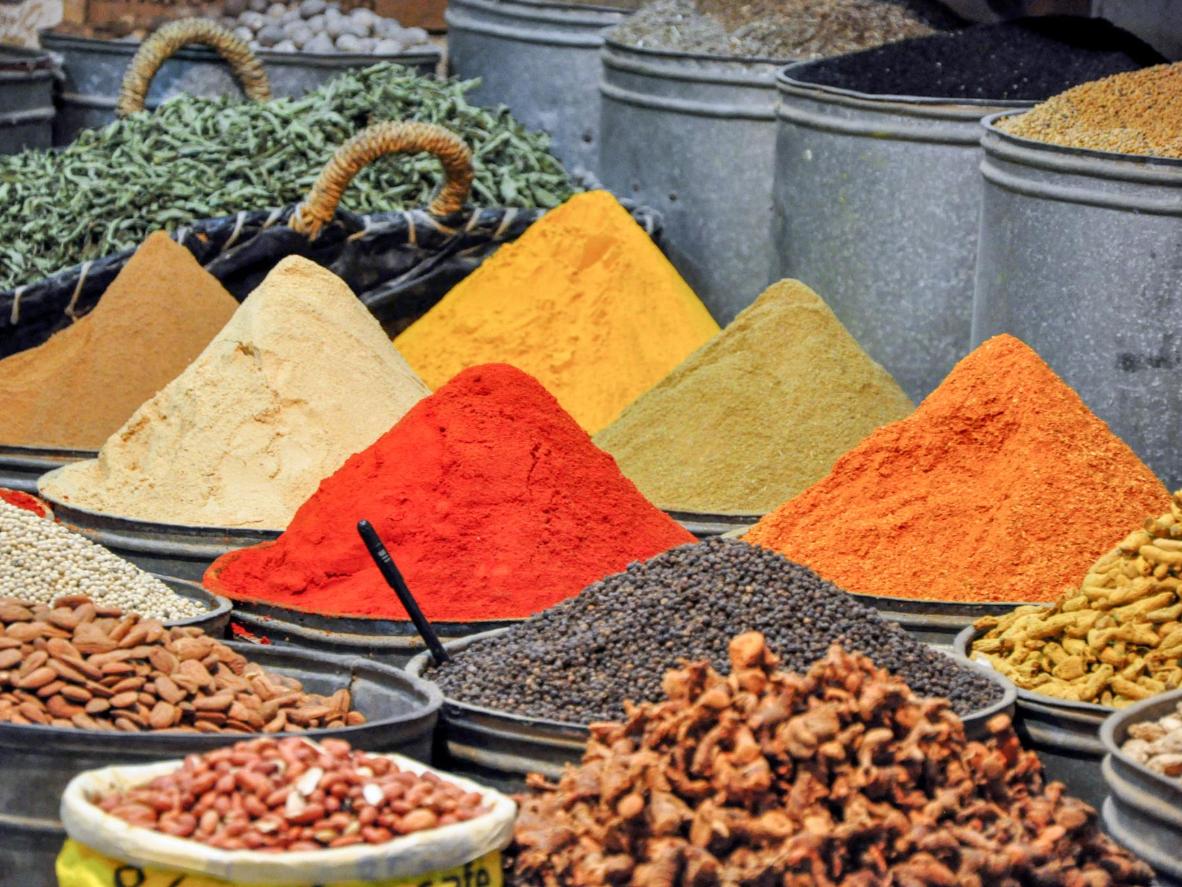 Vadouvan incorporates roasted onions and shallots to the traditional vadavam mix
Vadouvan is a spice blend that's known for its subtlety. Created by French chefs in Puducherry, it's an adaption of the masala spice blend known as vadavam (vadagam or vadakam).
To explain the difference between the two; vadavam blends vary from recipe to recipe but it typically consists of crushed onion, garlic, cumin seeds, mustard seeds and fenugreek. It's sundried then crushed and palm rolled into small balls that are left to dry in the sun. By contrast, vadouvan incorporates roasted onions and shallots into the mix. The vadouvan mix can be commonly found in Tamil cuisine and in many foods dished up in restaurants around White Town.
New Orleans, USA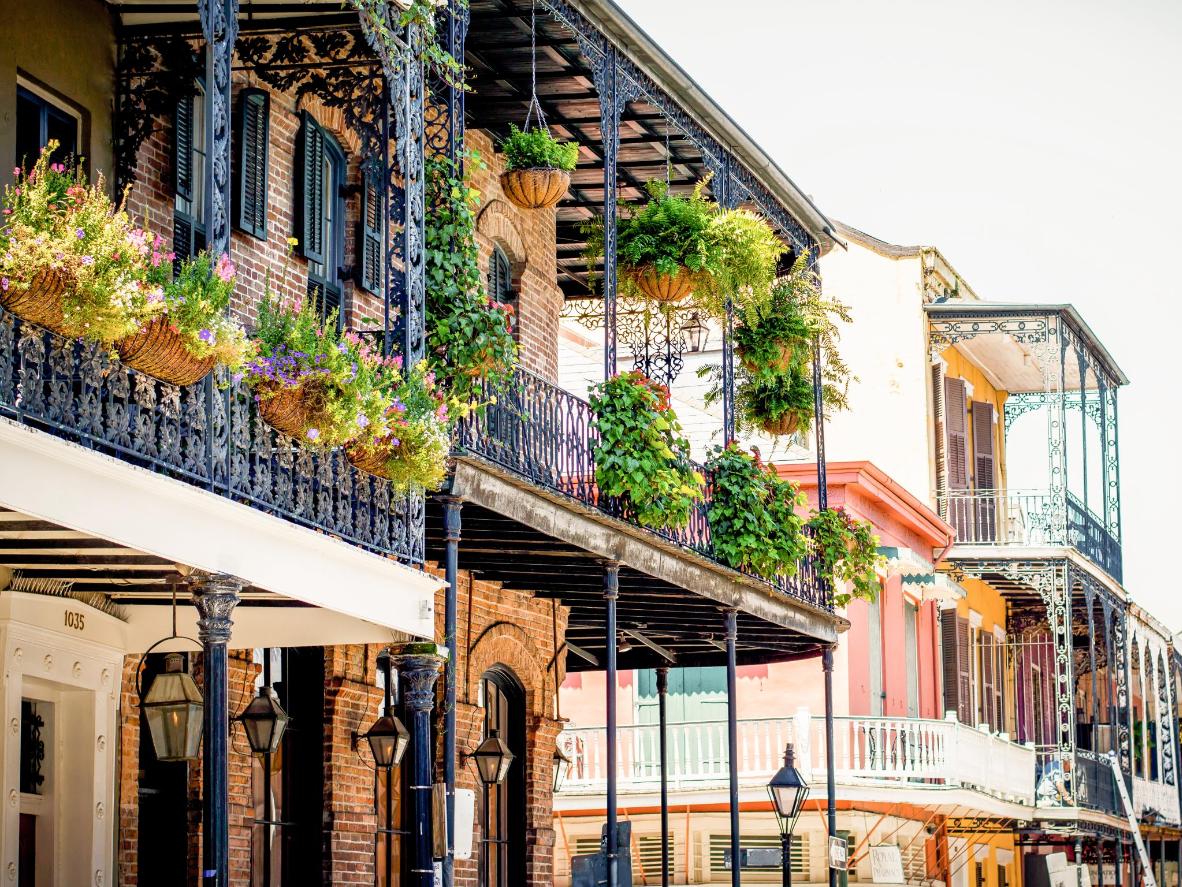 Stay in the French Quarter of New Orleans
Rich sauces, local herbs and fresh seafood are all synonymous with Louisiana and New Orleans; French culture has had a significant influence on the city's history since its foundation in 1718. When visiting, stay in the French Quarter at Hotel Provincial.
Po' Boy
One bite of a Po' Boy and you'll be hooked.
Some say that the Po' Boy sandwich was born from the generosity of the Martin brothers (aka Benny and Clovis). During 1929, they offered to feed the city's striking streetcar drivers for free. Legend has it that whenever the strikers would visit the Martin brothers' restaurant, staff would call: "Here comes another poor boy."
A Po' Boy is served on New Orleans French bread, which is much wider, crisper (on the outside) and fluffier (on the inside) than a traditional baguette. It's either loaded with fried seafood (often shrimp, crawfish, fried oysters or crab) or hot roast beef and rich gravy. There's even an option of a filling of French fries and gravy. But be warned, one bite and you'll be hooked.
Crawfish Étouffée
Étouffée is typically made with crawfish and served with rice
The word étouffée derives from the French word 'smothered' and refers to a New Orleans dish that is best described as a thick stew. Typically made with crawfish and served with rice, it's a comforting recipe cooked in homes and restaurants throughout the city.
It's very similar to gumbo, as it uses the same Creole seasonings. However, unlike a gumbo, étouffée is made with a blonde roux (sauce thickener), giving it a lighter colour and slightly sweeter flavour.
Source: booking