Rare colorful photos of pristine Gia Lai, Kon Tum in the 1970s
Covered by mountains and valleys formed by 25-30 million year ago volcanic activity, both Kon Tum and Gia Lai have their own unique beauty, attracting high influx of tourists every year. Even years have gone by, it still remains the two mountainous provinces's pristine previously 50 year attractiveness.
Well-known tourist destinations in Gia Lai, Kon Tum such as Mang Yang pass, Ham Rong Mountain, Pleiku Mountain Street looked stunningly-attractive with their untouched beauty in a rare series of color photos, taken by Gary Cantrell.
In the photo is the Pleiku Mountain Street in 1970. (Photo courtesy of Gary Cantrell/ Thoi Dai)
A path winding through the majestic, rugged Mang Yang pass. Mang Yang pass lies on Highway 19, on the border of Mang Yang district and Dak Po district, Gia Lai province. (Photo courtesy of Gary Cantrell/ Thoi Dai)
A bird-eye view of Mang Yang pass, which is not too long but winding. Mang Yang in Jrai language means the Heaven Gate. (Photo courtesy of Gary Cantrell/ Thoi Dai)
Ham Rong, or Hon Rong mountain, located in the city of Pleiku, Gia Lai province. Ham Rong mount is a crater rising at an elevation of 1,028m, covering an area of 0.7 sq km. The foot of the mountain covers around 14 sq km. (Photo courtesy of Gary Cantrell/ Thoi Dai)
A crystal-clear lake in Gia Lai (Photo courtesy of Gary Cantrell/ Thoi Dai)
A mountain hamlet with a large number of old stilt houses in Gia Lai (Photo courtesy of Gary Cantrell/ Thoi Dai)
The center of Kon Tum town in 1971 (Photo courtesy of Gary Cantrell/ Thoi Dai)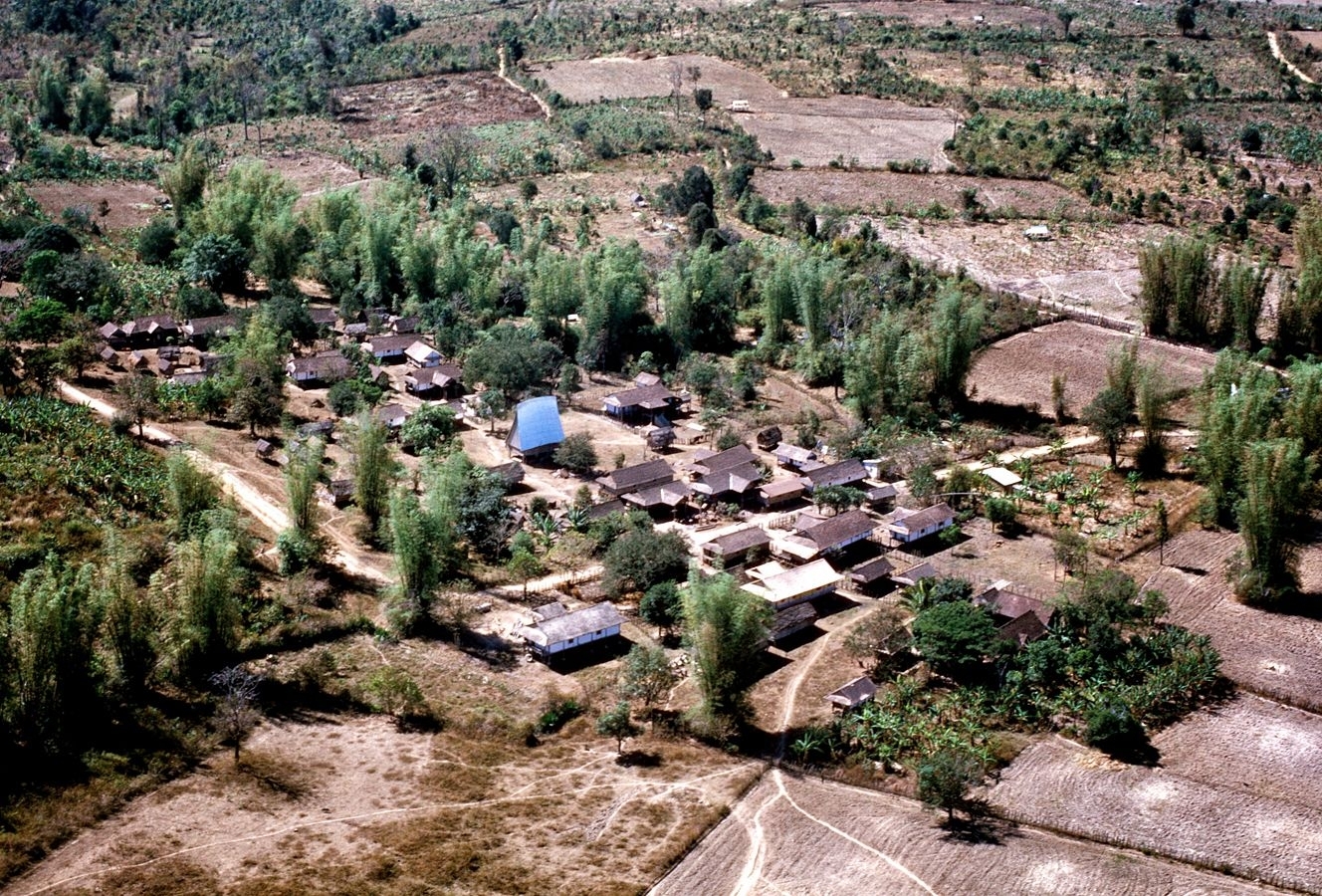 The Bahnar village is hailed the "most stunning villages in Tay Nguyen" (Photo courtesy of Gary Cantrell/ Thoi Dai)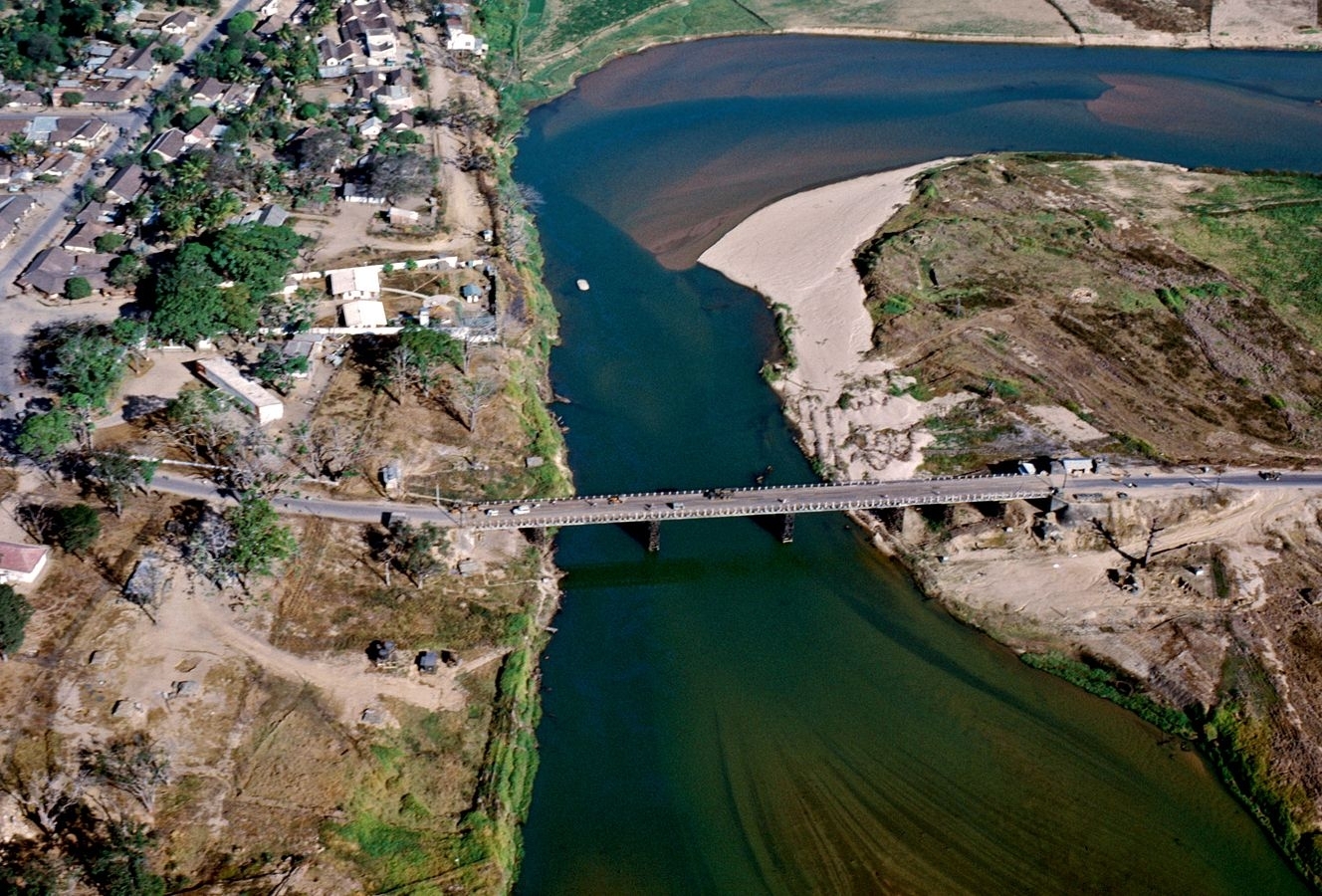 The Dak Bla bridge leading into Kon Tum town , which is now Kon Tum city. (Photo courtesy of Gary Cantrell/ Thoi Dai)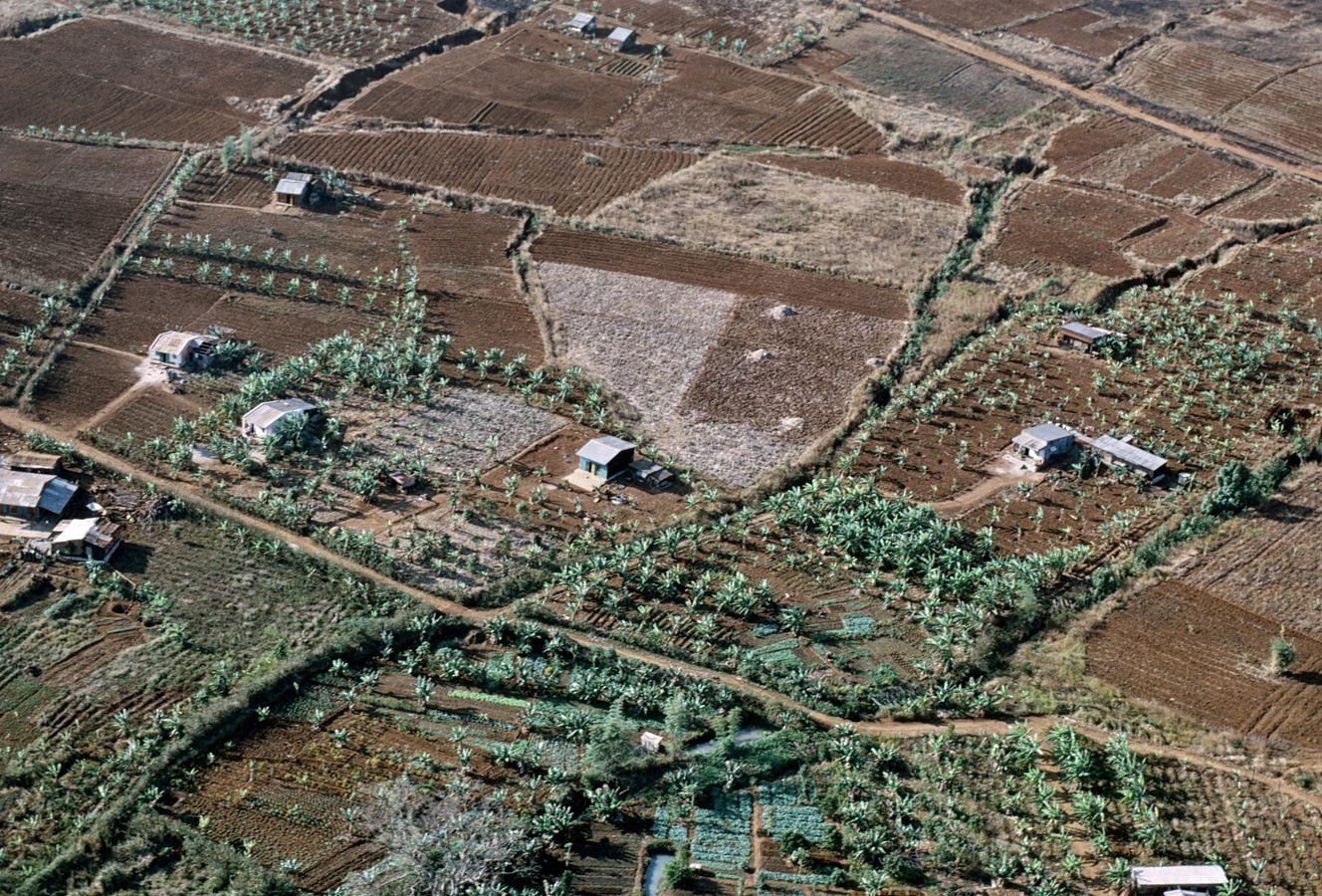 Farms scattered on land near Kon Tum (Photo courtesy of Gary Cantrell/ Thoi Dai)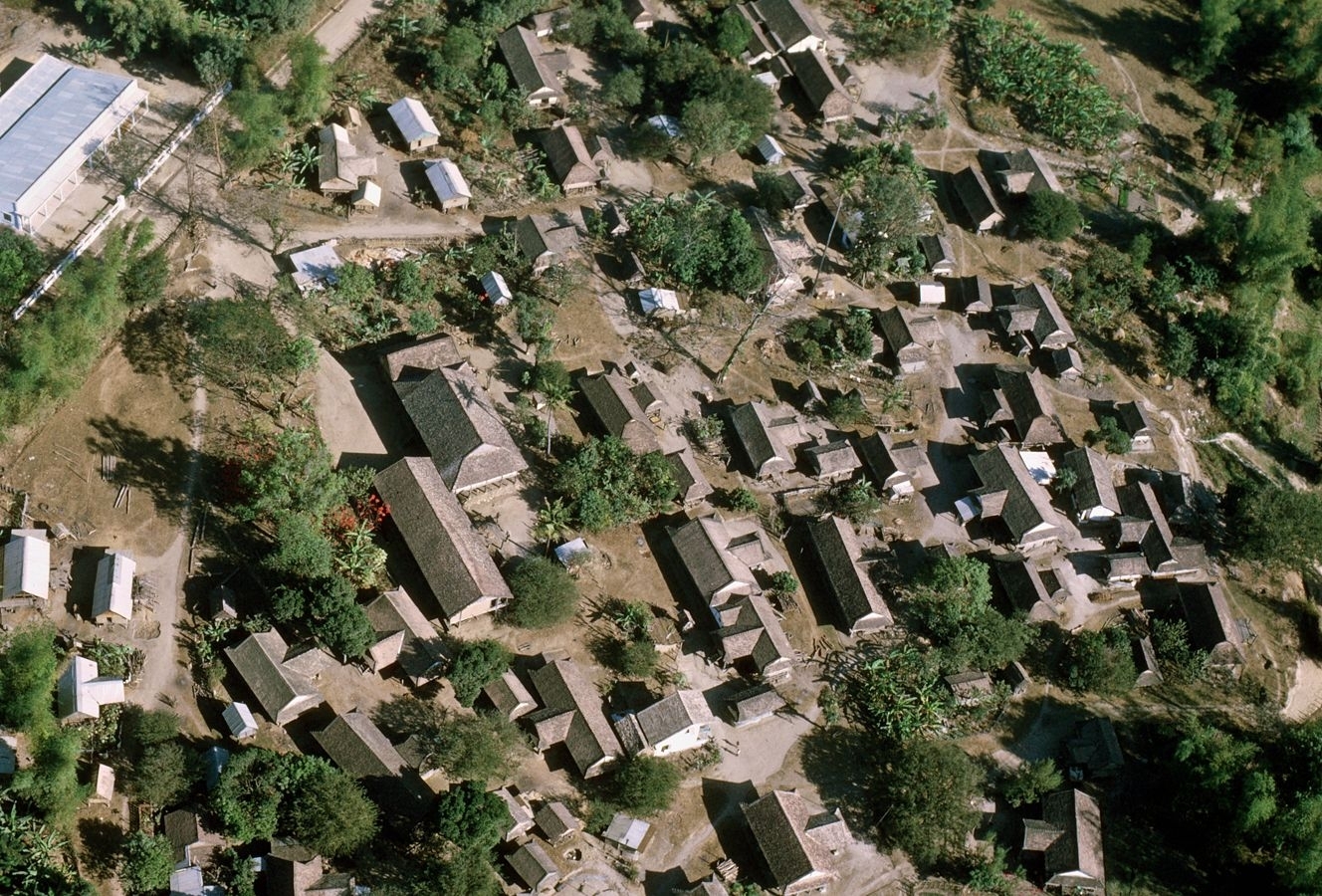 Kon Tum suburb (Photo courtesy of Gary Cantrell/ Thoi Dai)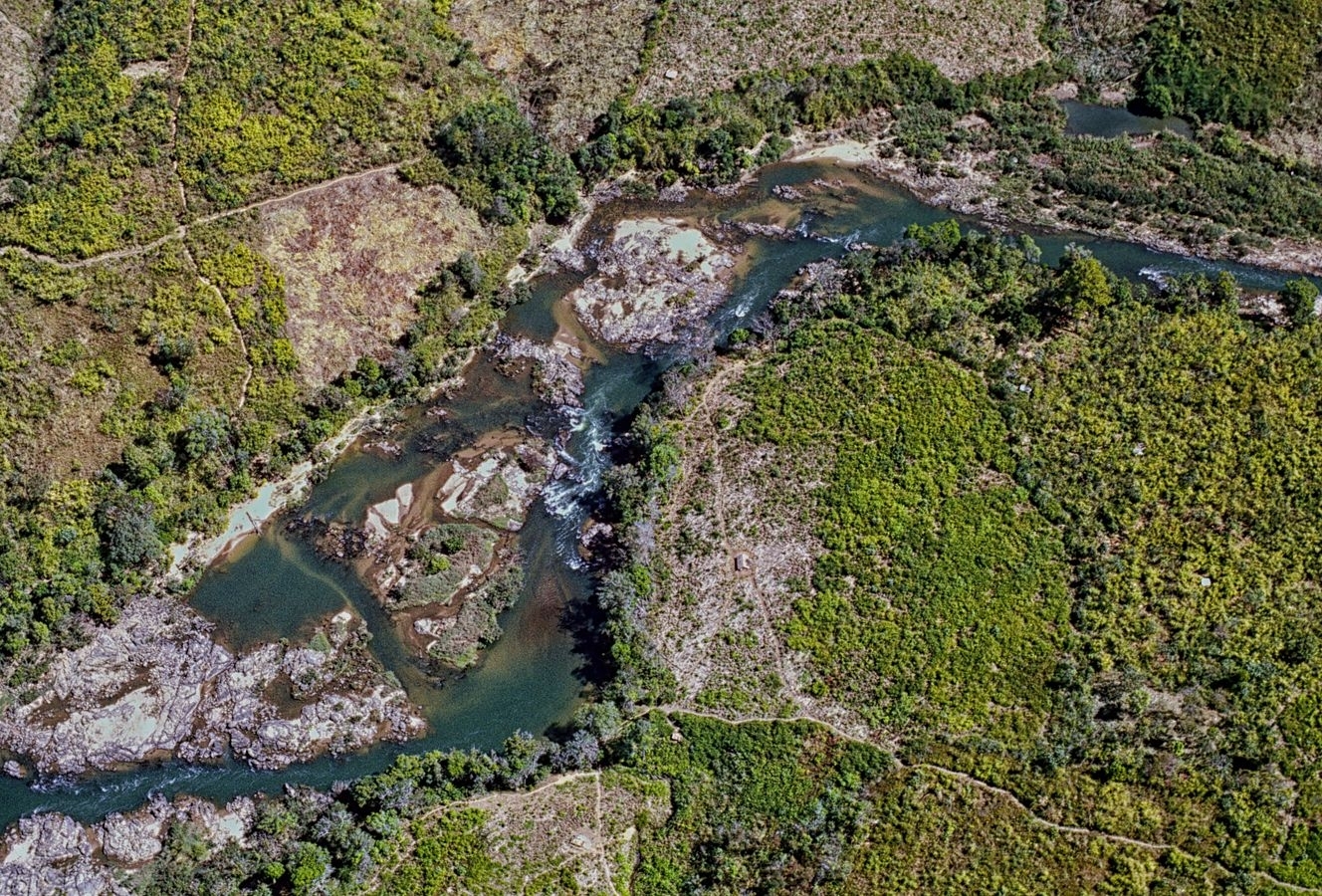 A stream flowing through rocky mountains near Dak To (Photo courtesy of Gary Cantrell/ Thoi Dai)