Exclusive tours to Son Doong Cave reopened in Vietnam
Oxalis, the exclusive private company earning rights  to explore and conduct tours into Son Doong, the largest cave worldwide, was allowed to resume its services starting May 15 after the two-month-long closure over COVID-19 fear.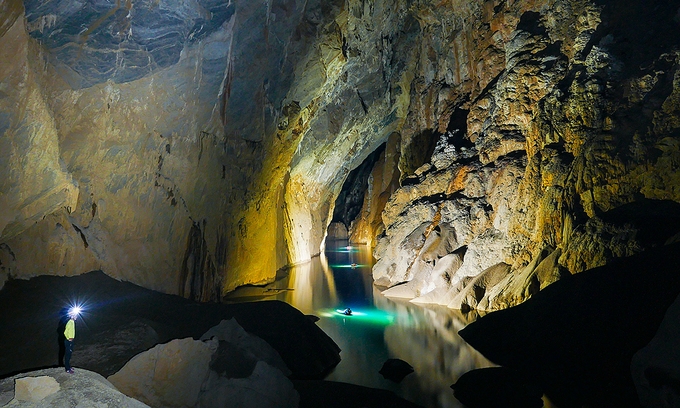 Son Doong Cave (Photo courtesy of Oxalis Vietnam)
Earlier, local authorities had closed all tourist destinations in the central province, dubbed 'Kingdom of Caves' in Vietnam, according to Vnexpress. 
Registration for Son Doong tours, organized between June and August this year, have to be made well in advance since stringent restrictions have been placed in order to preserve the complex's ecosystem. Around 240 slots are available for the rest of 2020, according to Oxalis.
A four-day expedition that departs this year costs only $2,500 per person, down 16.6 percent from the previous price of $3,000. Buses can be taken from Hanoi to Dong Hoi, capital of Quang Binh, and from there to the park.
Nguyen Chau A, CEO of Oxalis, said the firm, with about 500 employees, focuses exclusively on adventure tours to explore caves in Quang Binh.
"We have done very well in the past years, with 20 percent (of our customers) being Vietnamese and the rest international visitors, with the biggest market being the U.S. With Quang Binh closing all tourist destinations in March, we refunded up to VND40 billion ($1.73 million) to customers," he said.
Now, for tours booked from May 15 to December 31, visitors will receive a discount of 20 percent on the itinerary for the En, Hang Va, Tu Lan and Tien caves in the province, VNE reported.
More about Son Doong Cave
KingComposer error: Video format url incorrect
Son Doong opened to tourists in 2013. It comprises at least 150 inpidual caves, a dense subterranean jungle and several underground rivers. British magazine Conde Nast Traveler has named Son Doong one of seven must-explore wonders of 2020.
Among the wonders of unique natural & cultural heritage in Vietnam, Son Doong cave is something that is on the tip of the tongue when Vietnamese people are talking about what we have and what we're proud of. A cave that is officially confirmed as the largest natural cave in the world, five times the size of Malaysia's Deer cave, which had held the title until then, according to Oxalis Adventure.
Son Doong cave is considered to be one of the few on Earth that has its own jungle, river and climate. This was described by the National Geographic team as one of the most captivating caves of the world.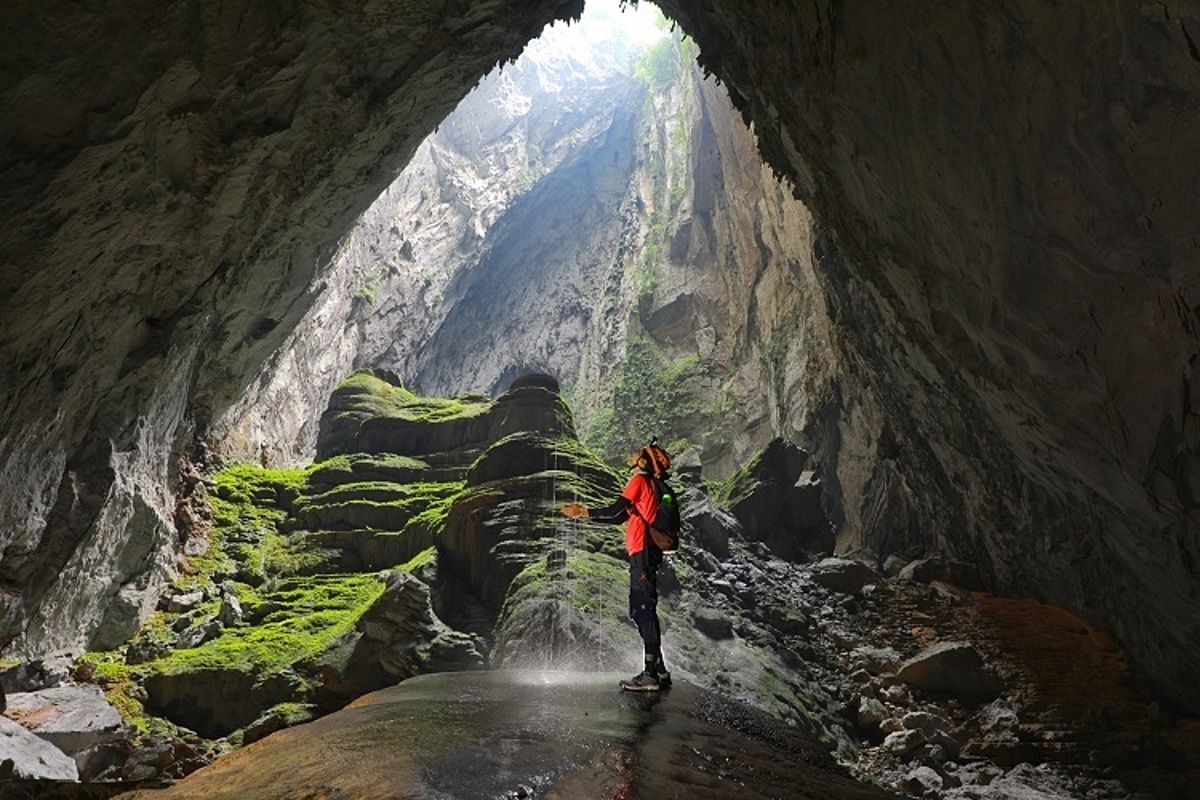 H'Hen Nie, Miss Universe Vietnam 2017, explores Son Doong in January 2020. (Photo acquired by Van An)
"People love it because they've never done anything like it before," says Limbert, who was part of the British Cave Research Association (BCRA) team that first set foot inside Son Doong.
"Obviously, you have amazing stalactites and the world's largest stalagmites (up to 80 meters high). They are so spectacular."
To explore, travelers must book a guided excursion through Oxalis, CNN reported.
From river crossings to jungle treks and a harnessed ascent up the 80-meter-high "Great Wall of Vietnam" to nightly campsites, the four-day experience traverses 25 kilometers (about 15.5 miles) of jungle trails and nine kilometers inside the caves.
"This is definitely not just a stroll. There are lots of river crossings, superb jungles, mountains and cliffs all around, plus lots of wildlife … like birds and monkeys that are endemic to this area," says Limbert. "A lot of people find the scenery as spectacular as the cave itself."
It's certainly physically challenging, but Limbert says the trek is accessible to anyone who is reasonably fit and doesn't mind getting muddy. And you will get muddy.