Destinations for delicious cookery classes
There are few better ways to experience a culture than through its food. But rather than simply eating your way through a melee of dishes, why not learn how to cook them? For food lovers, these destinations are home to a wealth of world-conquering foods – and are ready to show you just how to make them.
Udaipur, India
Be taken around the local market and taught the ways of Indian cuisine
The sheer size of India means that each region showcases a different side to the national cuisine. And while you can expect to encounter curries, rice and pulses across the country, each combination of these is as individual as the last, which makes learning how to cook here both a monumental and rewarding experience. Head to Udaipur, a city in the northern Indian state of Rajasthan, to taste and make the foods most commonly associated with Indian cuisine; think crackling samosas (savoury pastries), paneer makhani (Indian cheese in a buttery base of tomatoes and cream), murgh makhani (butter chicken), sizzling biryanis (mixed rice dishes with spices and meat) and spiced chana masala (tomato and chickpea curry). In terms of cookery courses, there are a couple of brilliant options.
For gourmands in search of more upscale experiences, there's the culinary sojourn at The Leela Palace, where you'll be taken around the local market and taught the ways of Rajasthani cuisine by the hotel's head chef. But for those who prefer something more lowkey, opt for the family-run Spice Paradise shop in Jodhpur, where you can spend the afternoon whipping up naan, daal, vegetable biryani and palak paneer, all washed down with masala chai.
Paris, France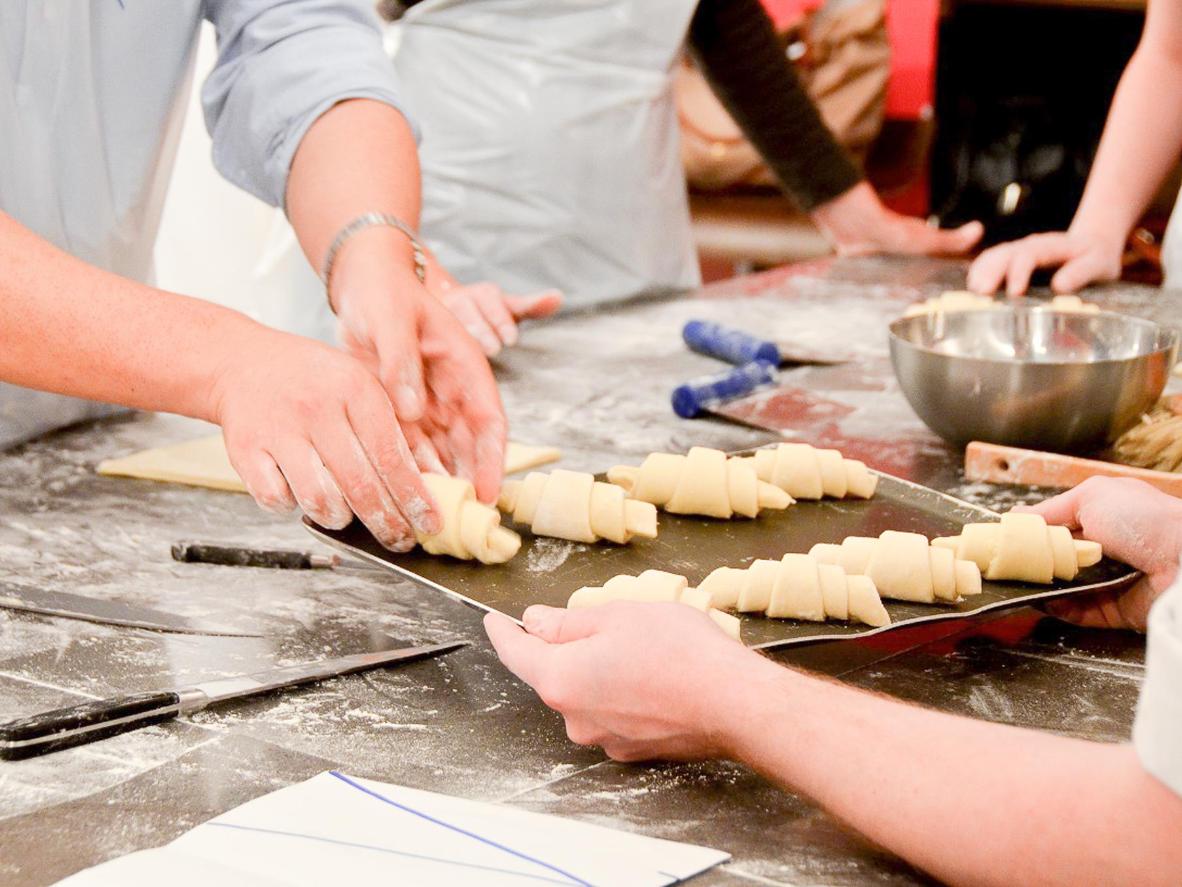 Learn from one of the world's most revolutionary food cultures
To learn to cook in Paris is a lesson in one of the world's most enduring and revolutionary food cultures. The French capital brings together culinary tricks and identities from all over the country, whether you'll be whipping up a galette (from the north), a simmering stew of bœuf à la bourguignonne (from the east), duck confit (from the west) or a bouillabaisse (from the south). No one class will cover it all, but La Cuisine Paris cookery school is a good place to start. Located just across the Seine from the Notre Dame, it offers a variety of quick courses that include French bistrot lunches, recipes for soirées and even technical classes for those looking to tell their rouxs from their reductions. Its food walking tours are also great for those looking to work up an appetite in the process, while canvassing the food boutiques and markets of Le Marais and Les Halles. Meanwhile, up in bohemian Montmartre, Cook'n With Class is another option, providing classes in English where you'll have the chance to try your hand at patisserie and baking – think baguettes, buttery croissants and delicate macarons. Head home with a full belly to Maison Lepic Montmartre.
Hoi An, Vietnam
Be taken on a market tour before cooking up a storm in Hoi An
Vietnam is home to some of the world's greatest street foods. Head to the northern city of Hoi An to explore its many roadside eateries and you'll find vendors loading baguettes with meat, herbs and chilli, and cafés whipping up indulgent and creamy 'egg coffee'. After a spot of reconnaissance, visit Gion Cookery School, where you'll be taken on a romp through traditional dishes that include pho, banh xeo (fried pancakes), fresh spring rolls and fresh fish wrapped in banana leaf. One of the major draws of many Vietnamese cooking classes is that you'll often be taken on a market tour to shop for the produce first, which works as a nice segue into the kitchen. And at Gion Cookery School, there's a distinct homely atmosphere (helped by the karaoke at the end of the night). But should you want an even more local experience, various host families offer cookery classes and market tours where you'll cook and dine with the entire family. The life of a chef is hard work, so rest up at Hoi An Odyssey Hotel.
Mexico City, Mexico
Dine on tacos complete with homemade tortillas
Mexico's fiery, chilli-laced cuisine has long warmed the hearts and stomachs of food-lovers the world over. For an introduction into traditional Mexican dishes, Mexico City is as good a place as any to start. Especially if you orientate yourself towards Casa Jacaranda in the thriving Roma district – a contemporary-style town house within which you'll find a world class cookery school. Run by two chefs, the courses are usually a day-long and the school is a tour de force in seasonal and classic Mexican fare.
Beginning with a market tour, the course will take you in search of the very best avocados and chillies. Back at the house, you'll whip up smoky cochinita pibil (marinated pork in banana leaves), adobo (a sauce made from dried chillies, tomatoes and spices) and a mix of fish and pork tacos complete with seasonal salsas and homemade tortillas. And the best part is yet to come – dining under the jacaranda tree on the roof terrace. Tuck into the medley of dishes you've prepared, while the chef mixes tequila and mezcal-based drinks to accompany your meal. When you've eaten and drunk to your heart's content, Casa Colima is waiting.