Da Lat in sea of clouds, a must-visit hidden gem
Rising over 1,500 meters and owning year-round cool weather, Da Lat – the capital of Lam Dong province, southern Vietnam – is always an ideal destination for visitors from any corners worldwide. Besides colorful flower carpets, immense pine forests, and villas, the sea of clouds gives Da Lat a romantic vibe that's hard to resist.
Da Lat, with its sheer beauty given many lovable nicknames, from the "Little Paris" in Vietnam, the city of eternal spring, to the city of flowers, the city of love. All those nicknames, however, could hardly match the beauty of the town smothered in clouds.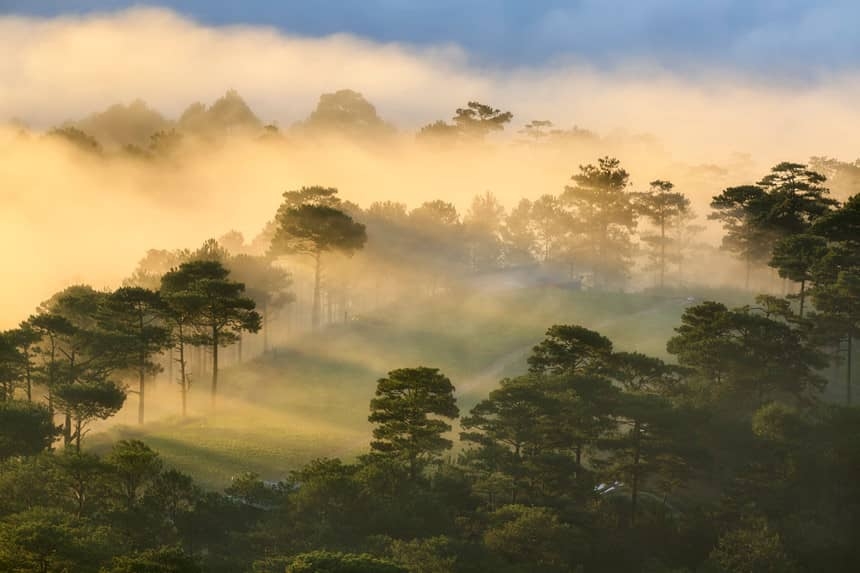 (Photo: Viet Challenge)
Da Lat boasts a poetic beauty at dawn, with light layers of dew floating along white clouds when the first beams of sunlight reach the city.
Da Lat in the cloud season is always hailed the most alluring time of the year for travelers.
A thick blanket of clouds engulf the dreamy city
A bird-eye view of the 400 sq-km city covered in a light layer of white clouds.
The sea of clouds floating under the mountain top will surely be an overwhelmingly mesmerizing experience for anyone who witnesses this scene for the first time.
Red sky and white clouds at the sunset.
The entirety of Da Lat can be seen covered in massive clouds early in the morning.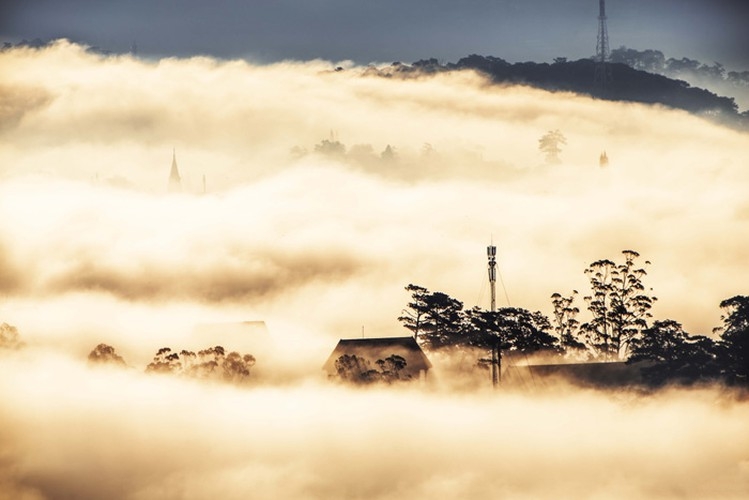 (Photo: VOV)
Cloud hunters should choose to visit Da Lat at this time of year – the changing period between the Spring and Summer.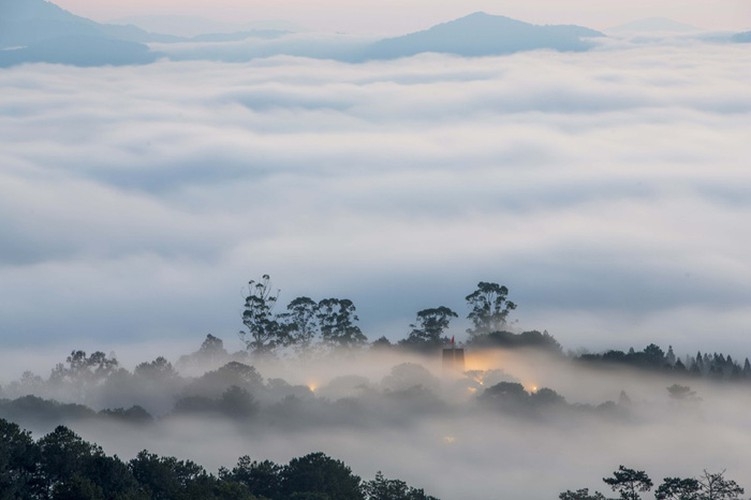 (Photo: VOV)
There are many fantastic sites one can choose to go hunt for clouds, including Du Sinh hill, Da Phu hill, Tuyen Lam lake, Thien Phuc Duc hill, and Da Sar hill, according to VOV.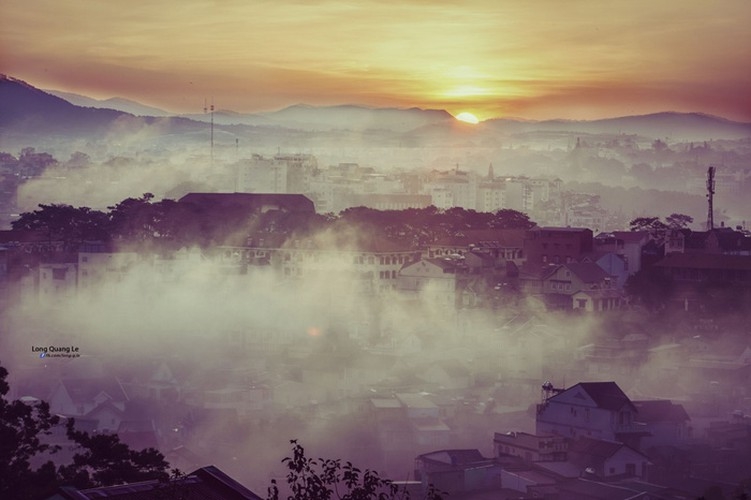 (Photo: VOV)
Layers of clouds turn the already dreamy city into a picturesque, comic-like picture.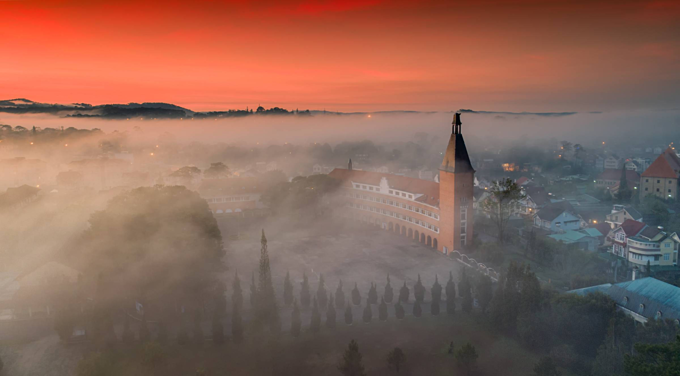 (Photo: VNE)
The French-built College of Pedagogy on Yersin Street in Da Lat downtown.
The panoramic view from the fourth floor of the building sweeps across tranquil lakes and green pine forests.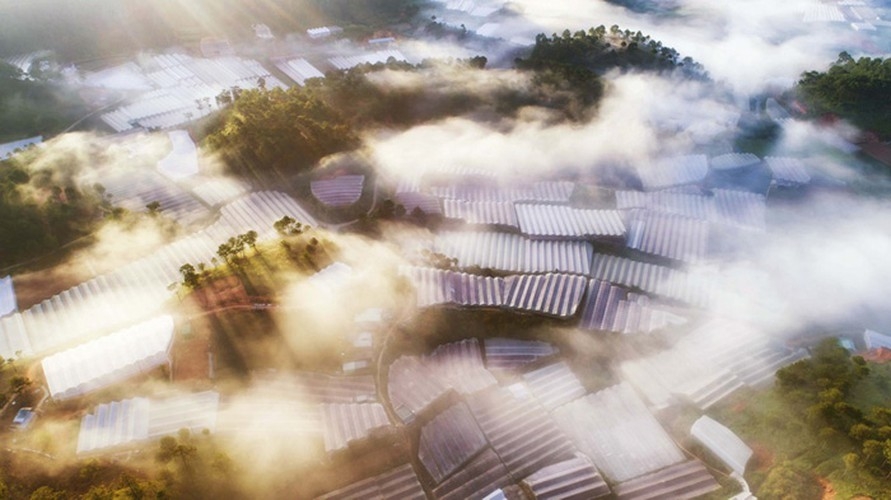 (Photo: VOV)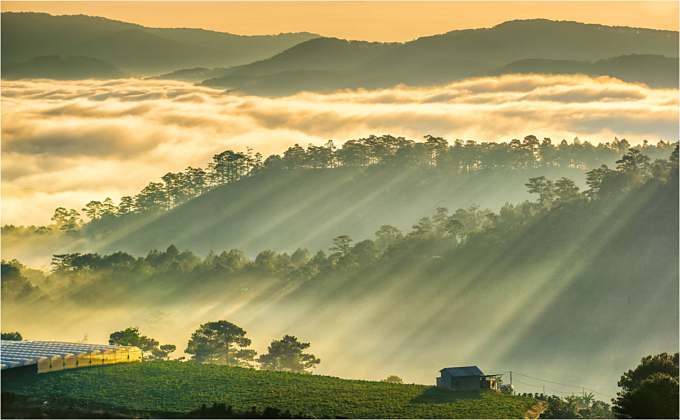 (Photo: VNE)
Tuy Son Hill receives first sun rays.
Tuy Son is still a lesser-known tourist destination in Da Lat, gaining word of mouth popularity among photographers in particular, VNE reported.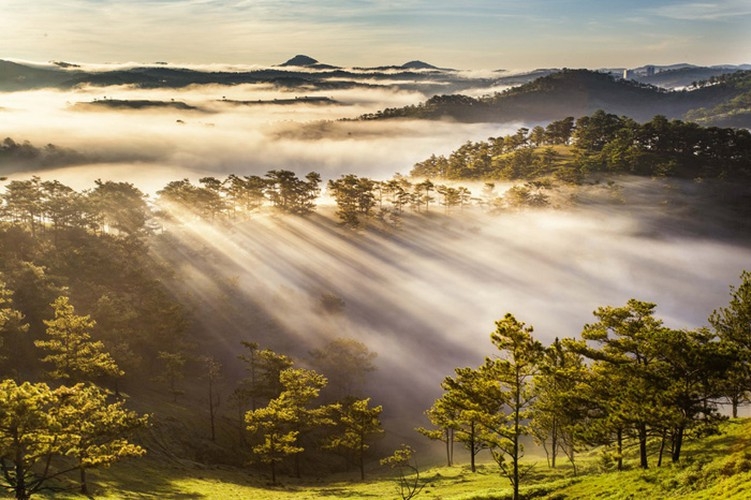 (Photo: VOV)
Don't forget to bring a camera with you to capture the wonderfully stunning scene Mother Nature has on offer.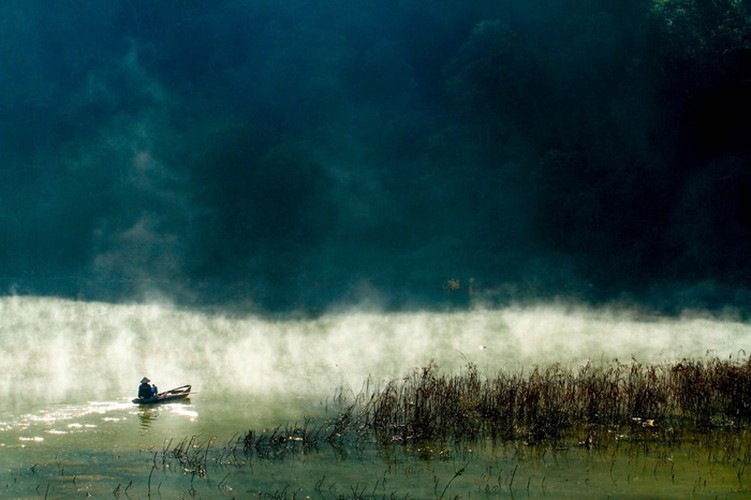 (Photo: VOV)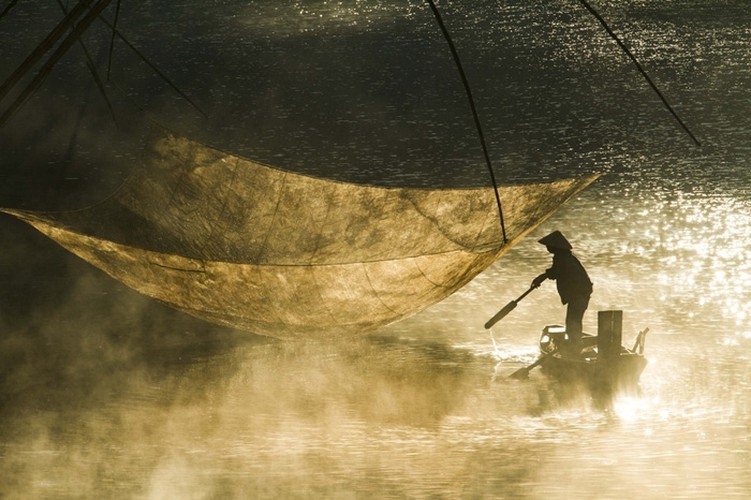 (Photo: VOV)
One fisherwoman catching fish in Da Lat in early morning when the cloud is not completely clear.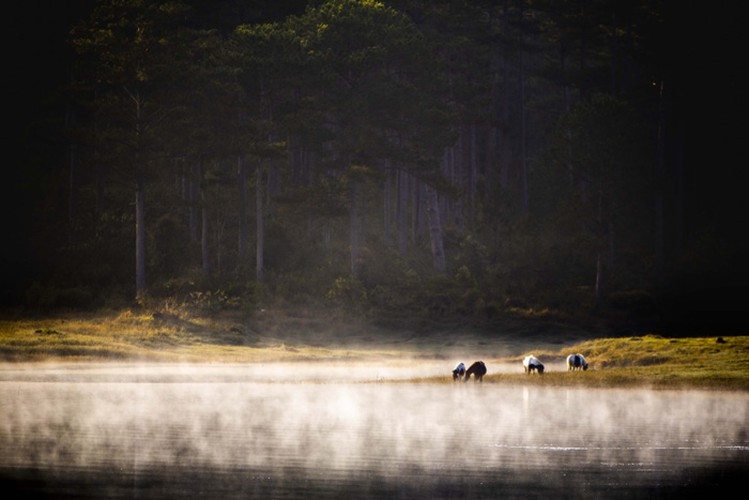 (Photo: VOV)